UX Design Sydney
The leading UX design agency in Sydney for results-driven businesses
Create the perfect user experience
Our UX designers in Sydney design user interfaces for mobile apps and websites that increase conversion, reduce cost of maintenance and build a consistent user experience.
---
Driven by our passion for compelling and usable designs. UX strikes a balance between emotional and logical. It begins with research that reveals what will nudge users in the right direction. This informs the architecture, content, visual emphasis and tools that will drive engagement & results. We create compelling experiences that adapt to user needs in real time. Our UX designers have one thing at the top of their mind. Your Customers. We create a site architecture and design that results in smoother navigation, greater relevancy, and increased engagement. Through collaboration, we strategically solve both user and business needs.
---
Tangible offer data-driven design, powered by analytics, with every decision backed by research and implemented with business goals in check. This is true user experience design. Tangible is a UX Design Sydney based agency that creates best-in-class digital experiences to help businesses succeed in today's digital world.
Our process is transparent
and iterative
Discovery
Discovery is our chance to dig in and understand your business, your problems and your customers. What customers think they need and what they actually need are rarely the same! At the conclusion of Discovery, we know exactly what problems we are trying to solve and a strategy plan outlining our recommended solutions—we call it the "Blueprint". In essence, we learn more than enough to become a solid partner to your brand. This way we become the partner that consistently delivers more than you expected. More insights, more value, more results.
Implementation
Once we have a plan and solution defined, we kick into agile development mode. We design and build each week with frequent stand-ups and check-ins to make sure our team is on the same page with yours. We build fast, test, adapt and iterate. And as things change (they always do) we communicate quickly. Not just letting you know problems, but proposed solutions and options to keep the project moving— and you in control. At the end of the day, we're not in the business of missing the target. We go above and beyond to hit budgets and timelines. But more than that, we prove every day our team should be the one who deserves your business.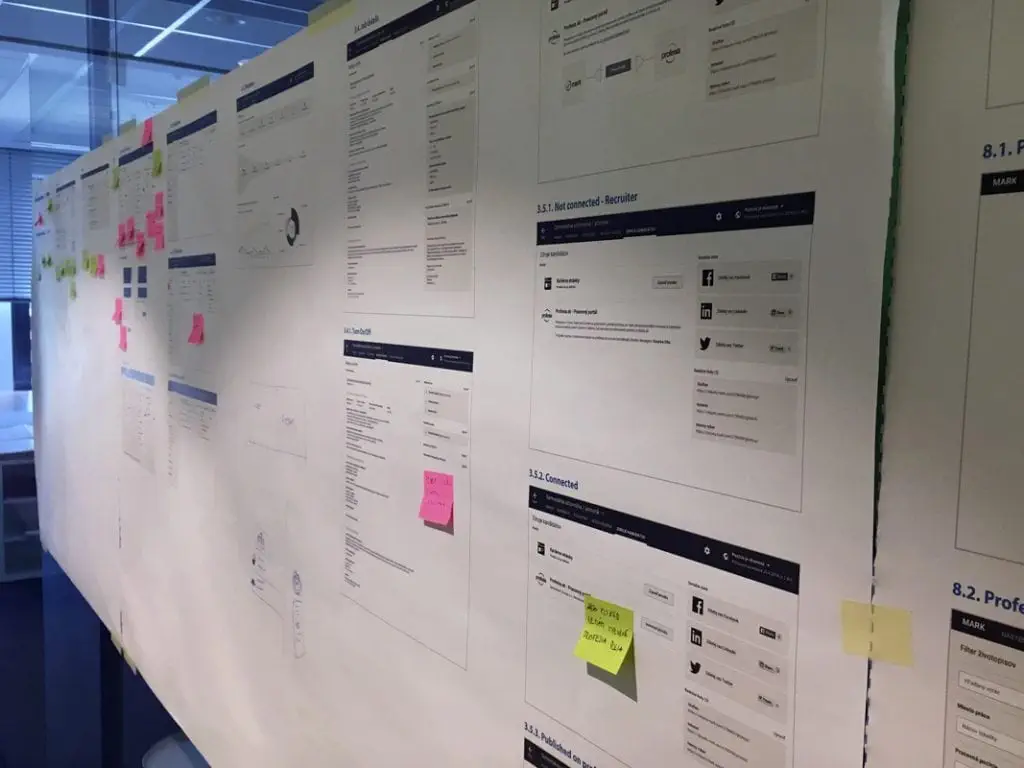 UX RESEARCH
Effective solutions are born from data and insight: we take the time to learn about your goals, ask the right questions to understand your business, empathise with your users, understand your competition and the problems or opportunities that you are seeking to address We provide the full set of UX research services in Sydney, including usability testing, information architecture, research interviews, online surveys, personas, user journey maps, analytics reviews and ethnographic research. .
UX STRATEGY
Understanding what drives your customers or users and where these overlap with your business goals, help us uncover the ideal path to engagement. We build roadmaps to success that are backed by data-driven user and market research plus with our wealth of experience. Through a suite of solutions and strategic services, we can lead you in establishing customer focus and delivering experience excellence.
EXPERIENCE DESIGN
Great design is essential to business. Our design-thinking led process permeates through our organisation and culture. Our designers converge their design and business skills with your industry insight to create simple and memorable experiences for your users and customers. Our experience design experts know how to create seamless digital experiences that put customers at the centre.
So what UX headaches are keeping you up at night?
Let's make your ux ambitions a reality / Get results / Increase your revenue / Enhance your brand /